A child's occupation is playing, being a part of a family, doing school work and learning the skills of daily life. A parent's occupation, among countless other things, is parenting.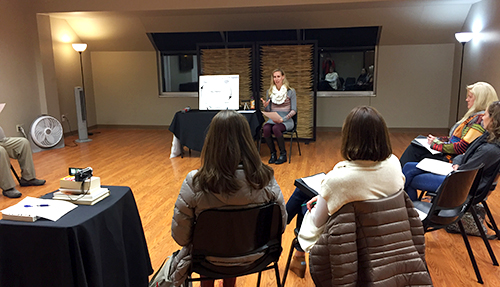 The Connected Parent approach I developed and teach assists families in addressing root causes rather than just bandaging surface symptoms. Unless the necessary inner work is done, common practical tactics intended to help children with attention issues, anxiety, tantrums, learning differences and poor self-esteem are futile. Why? Because our brains are strongly wired and, until we re-wire, it's as if we are on auto-pilot, going through the same motions over and over. Because our thoughts and underlying patterns so strongly influence our experience, we typically find a way to perpetuate negative symptoms in different ways, not only in ourselves but also in those around us, including our children. And all the while, we may be completely unconscious of this process.
This unique step-by-step approach provides a framework for parents to reveal and transform the underlying patterns that produce and reinforce the situations they are trying so hard to avoid. Clarity, connection and peace are all possible if one is willing to do the work.
In my experience, the biggest challenge parents face in their quest for peace and harmony in their families is believing that such a shift is possible. If I had not regularly seen transformations, both large and small, in my own family and the lives of my clients, I would not have believed it either. I know such transformations can happen because I, too, felt overwhelmed and desperate at times in my role as a parent. Actively choosing a different experience, and taking the necessary steps to make it a reality, led me to know that my life could be different. Life is not free of challenges. In the Connected Parent approach parents learn to see challenges as opportunities to love and forgive themselves, their children, and everyone and thing in their lives. And in the process, the hidden Peace that they were searching for is revealed—it was there all along.